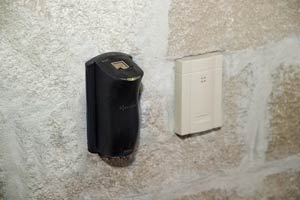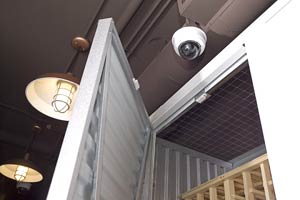 Security
Triple monitoring systems detect and log temperature, standing water and smoke or fire. These systems are alarm triggered and alert Vault 55 staff instantly in the event of a problem.
Fully automated, customized computer monitoring system.
Data collection and management with remote access to all surveillance cameras, alarms and system attributes.
Three 128-bit encrypted magnetic card access points at underground garage, main building and vault entrance.
Total security camera coverage for every area inside and outside the vault.
Fingerprint bio scan reader for final entrance into the vault.
All vaults are equipped with magnetic security door sensors, which are only disabled after the vault owner satisfies both the main door magnetic card reader and biometric scan. In addition, your own lock protects your personal vault; only you have the key.
Automatic rearming station to reactivate your personal locker alarm when you leave.
Unique to Vault 55 is an area we call our Nebuchadnezzar Executive Vault area. As the name suggests, these areas will accommodate vast collections of wine. Extra protection is provided by a massive iron gate that is magnetic card activated, allowing only four select individuals to pass into their personal vaults.